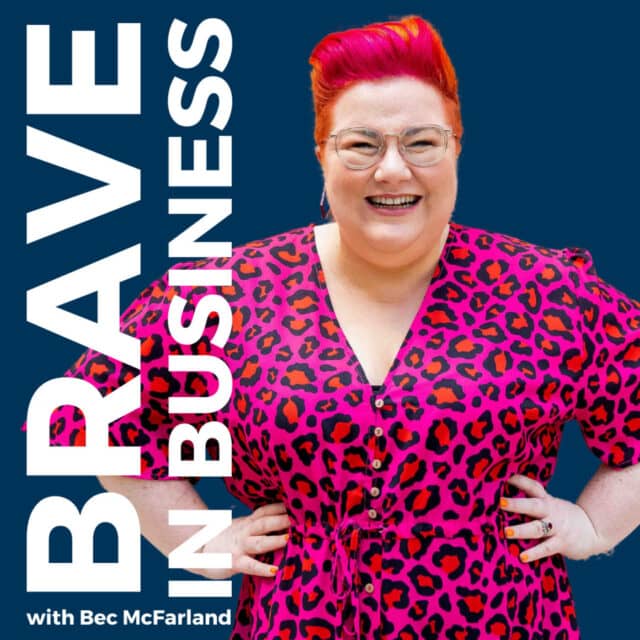 In today's episode of Brave in Business Bec chats to Rita Merienne, whose goal is to equip the sandwich generation with the knowledge and skills to make emotionally healthy and physically healthy transitions to aged care for their loved ones. Rita is passionate about creating a community designed to fill the void in aged care and help people manage their caring responsibilities with more ease.
In this episode you'll hear about:
– Rita's deeply personal reason for creating her businesses centering around supporting the aged care sector
– how to market to a cohort that doesn't typically spend time online or social media
– the ways in which you can educate and talk to an audience that need levels of awareness
– the importance of being an action taker as a small business owner
– the incredible power of reaching out to local celebrities and how to approach them
If you are wanting to get a big dose of courage and feel inspired to move the needle further in your business, then this is the podcast episode for you!
Pop Your Business The Conference access here
Join Bec's Business Besties here, a monthly membership with mastermind vibes, the community you need when building a business.
Find Brave Biz inspo with Bec here:
Facebook
Instagram
Website
Find Rita Merienne here:
Rita Merienne Website
Facebook
The Carer's Champion Magazine
Instagram