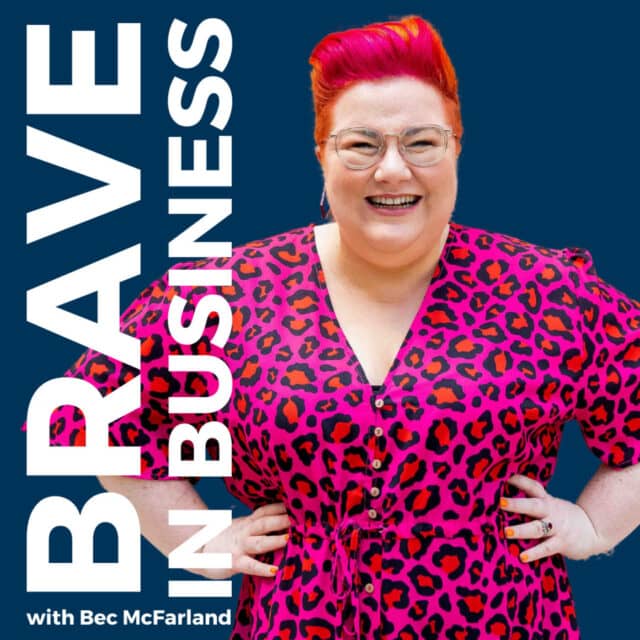 In today's episode of Brave in Business Bec chats with Melissa Kovacevich, owner of Functional Health Canberra and the brand new and very exciting business The Seed Cycle.
In this episode the two women chat about:
– How EFT tapping came to revolutionise Melissa's own personal struggles with weight and food.
– the differences in working as a solo business owner to now operating with an invested team.
– How seed cycling heals hormonal issues for women like mood irregularity, PMS, acne, weight gain and menopausal symptoms. 
– What doing the 'boring stuff' in business can really gift you
– Why taking innate desire further to actionable steps is the biggest business win ever.
– Busting the myth that you have to be a great public speaker to be successful in business.
If you are wanting to be a soul-led product developer then this is the episode for you!
Pop Your Business The Conference access here
Join Bec's Business Besties here, a monthly membership with mastermind vibes, the community you need when building a business.
Find Brave Biz inspo with Bec here:
Facebook
Instagram
Website
Purchase The Seed Cycle products and follow Melissa Kovacevich here:
Facebook
Instagram
Website