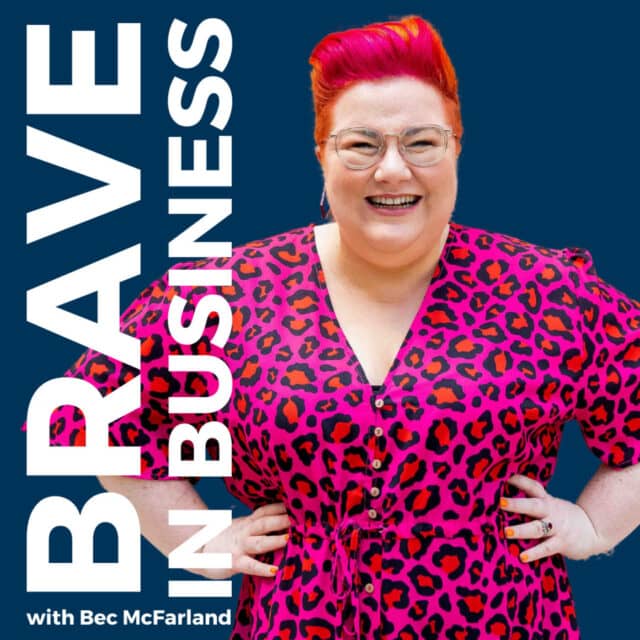 In today's episode of Brave in Business Bec chats with Eliza Ludwig about the bravery behind learning to say No in your business. Eliza Ludwig is an experienced financial analyst and the creator of The Flow Society, she offers wealth coaching to help you feel in control, reap the rewards, live life on your terms and enjoy a sense of achievement, freedom and fulfilment in business.
 
In this episode the two women chat about:
– Using your financial data to make well-informed decisions about your business offerings
– Why financial analysis is regularly needed in your business
– How focusing on your business finances can give you back time without sacrificing profit
– How saying No and leaving money on the table can sometimes be the best thing for you
– Why a rebrand was a pivotal part of Eliza's business growth
If you are wanting to find flow in your business and make easier decisions based on the numbers so you can continue to do more of what you love, this episode is for you!
Pop Your Business The Conference access here
Join Bec's Business Besties here, a monthly membership with mastermind vibes, the community you need when building a business.
Find Brave Biz inspo with Bec here:
Facebook
Instagram
Website