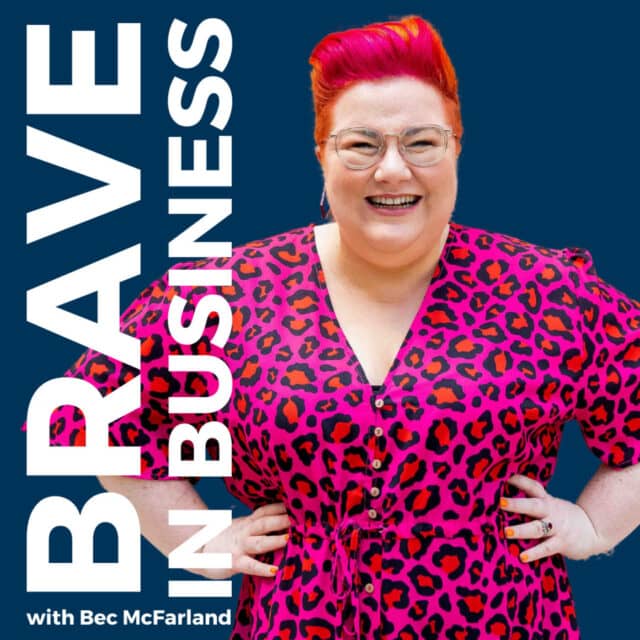 In today's episode of Brave in Business Bec chats to Bree Boucher,  a NLP, Clinical Hypnosis and EFT (tapping) Practitioner, a Soul Modes Mentor, interior designer, coach and strategist. She supports introverted online business owners with weaving systems strategy and soul into their businesses so they can lead from their soul and leave the hustle behind.
 
In this episode you'll hear about:
– how Bree frames failure in business (and life) to keep moving towards the best version of herself
– the importance of recognising when to pivot as an entrepreneur
– knowing that every single skill you acquire in your business journey means you build an exceptionally unique service
– not being afraid to use all of your different ideas to build business income streams that can work alongside one another simultaneously
– the incredible power of purpose and reflection in living a soulful business journey
If you are wanting to whole-heartedly embrace the unknown in your business and use it as an asset for your growth both professionally and personally, this is the podcast episode for you!
Pop Your Business The Conference access here
Join Bec's Business Besties here, a monthly membership with mastermind vibes, the community you need when building a business.
Find Brave Biz inspo with Bec here:
Facebook
Instagram
Website